.......because you are designed for JOY!

---
As an Artist, I recognize the joy that comes from the healing powers of art in orchestrating art as well as in appreciating the art of others.

I also recognize the healing powers of the written word, Gods.... and those who have a gift of putting words together to empower and educate us.

My desire is to bring the two together in a way that we can find JOY in our lives, whether our need is physical, spiritual, emotional or mental. We all are broken and in need of 'light' to bring the JOY we desire.

Hoping you discover that 'Life is JOY' as you find the light and empowerment you need in my Whisperings Blog section.

You are designed for JOY!


The JOY we feel
has little to do
with the circumstances
of our lives and
EVERYTHING
to do with the
FOCUS of our LIVES
~RUSSEL M. NELSON

Powered by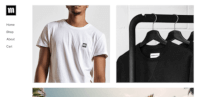 Create your own unique website with customizable templates.