​Art has the power to transform, to illuminate, to educate, heal, inspire and motivate.

FREE DOWNLOADS
This page contains several items that you can download to help you on your path to healing.....to becoming whole.
Please scroll through and feel free to download and enjoy these little motivators
to help you find your JOY!



One more meme for you to enjoy!

I feel like forgiving others and accepting others forgiveness is a pretty big step in moving forward on our journey and being able to feel the love of our Heavenly Father.

In my life I have learned that forgiveness is a choice to release myself from a painful burden; to trust in God, to allow Him to take over and let the negative, that's festering inside, go. He will help me cleanse and heal all that is broken and bring me to a place of peace!

I can trust in Him, I can become healed, I can become whole!

So grateful that my journey has brought me to this place!
Love, Jeannie

Just hit the download button.

---

Here is another 8x10 meme for you to hang on your wall, fridge or mirror. I already have mine framed and hung and I love it! It was created to go along with my most recent blog on 'Choose Joy'.

Joy does not simply happen to us. We have to choose joy and keep choosing it every day!

This meme is a simple reminder that even though our struggles can blind us to everything that we are blessed with, a choice to see our blessings and our gifts, can dim the pain and the problems we are experiencing so that joy, hope and peace can be ours.

Hope this helps anyone struggling with any kind of pain or sorrow. Please choose to find the JOY no matter what comes.

Just hit the download button.

Love to all, Jeannie


---

I have created this Meme to go with my last Blog,
"What is Wholeness?"
Several years ago I learned this concept and it has helped me through many hard moments and wearying challenges.
I feel that through learning to embrace whatever comes,
my faith is strengthened and I am more open to Father's will.

It is sized to fit any 8"x10" frame.
Hope you find it a helpful reminder to accept and embrace
ALL the stumbling blocks on your 'Journey to Wholeness'.
Love, Jeannie

Just hit the download button.


---

---

---

---
Powered by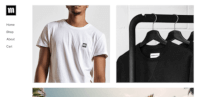 Create your own unique website with customizable templates.